Enterprise Sales Development Representative
Antwerp, Belgium
We are OMP, a game changer that optimizes supply chains of the world's leading companies with our very own smart software and services.

Do you enjoy the thrill of chasing the right customers? Are you driven to improve sales and activity performance beyond targets? And are you ready to build a successful prospect pipeline?

Then you could be our new Enterprise Sales Development Representative.
Your challenge
As an Enterprise Sales Development Representative, your main goal is to develop and deliver a healthy lead generation program. Working closely with the Business Development team, you drive qualified leads into the sales pipeline, focusing on the metals industry.
You are responsible for:
Managing the prospect pipeline, tracking opportunities, and strategizing with our dedicated Business Development team.
Building relationships with prospective buyers and contacts within their organizations.
Educating prospects on OMP's value proposition in a clear and cohesive manner.
Overcoming objections from prospective customers, including non-responsive contacts.
Lead management:
Managing, nurturing, and converting inbound leads into sales opportunities.
Identifying strong potential prospects using initiative and creativity, to generate outbound lead opportunities.
Maintaining well-organized, up-to-date, and accurate sales information and activity reports in the Salesforce CRM system.
Understanding how the benefits of OMP's products and services can meet customer needs in various business verticals.
Representing OMP at corporate events or sales meetings independently or with colleagues, engaging with senior-level decision-makers.
Meeting group and team objectives while working towards OMP's sales goals and profitability.
Updating your knowledge by participating in educational opportunities, reading professional publications, and following internal training.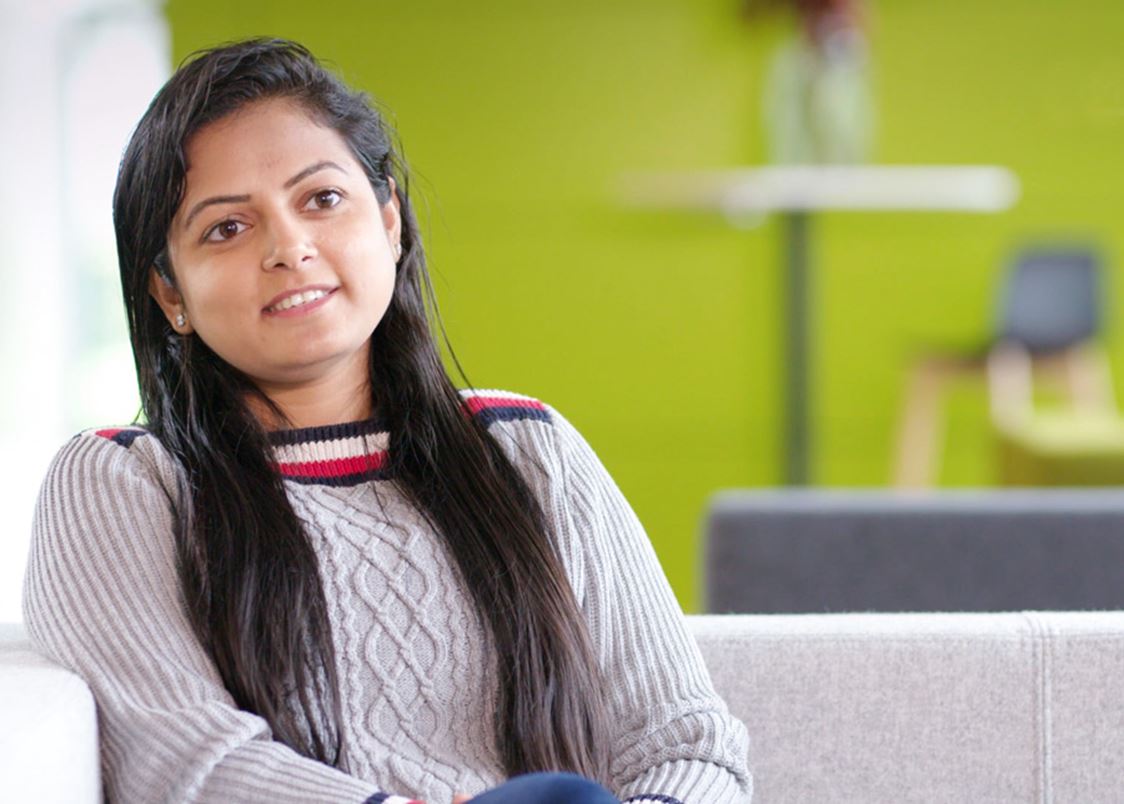 Your team
As our new Enterprise Sales Development Representative, you'll be part of the global Customer Solutions team. Customer Solutions helps customers master their supply chain by finding and implementing innovative solutions. Our team adds value, brings calm to the customer's work floor, and raises satisfaction for everyone involved.
Your profile
We are looking for someone who meets the following qualifications:
A university or college degree in business administration, supply chain management, marketing, or solid experience in the field.
5-10 years experience in prospecting and lead generation in a results-based organization, preferably in large enterprise sales.
Experience in B2B sales, ideally in enterprise software solutions, the cloud space, the IT sector, or supply chain management.
Confidence when dealing with complex customer needs and various technology use cases, and the ability to adjust on-a-moments notice when speaking with prospective clients.
A passion for the supply chain industry, which allows you to develop a good understanding of customer and market dynamics and requirements.
Proficient in managing the sales pipeline using CRM systems, preferably Salesforce CRM.
Excellent communication and presentation skills when you interact professionally with potential customers to discover their business needs and develop a positive business relationship.
A team-playing approach that works well both in a global team and when working on your own initiative.
Social media skills, including a good knowledge of LinkedIn.
The freedom to travel and enjoys working with global professionals.
Bonus points if you:
Knowledge of Spanish.
An understanding of supply chain management and planning challenges.
Techno-functional understanding of the Salesforce portfolio and supporting ecosystem.
Working knowledge and sales experience in the metals industry.
Soft skills
Communication
Presentation
Networking
Negotiation
Ownership
Organization
Hard skills
B2B sales
Prospecting
Lead generation
Salesforce CRM
Supply chain
Language skills
Required:
A plus:
Your future
At OMP, we're eager to find your best career fit. Our talent management program supports your personal development and empowers you to build a career in line with your ambitions.

As an Enterprise Sales Development Representative, you could grow into roles in business development, account management, advisory management, supply chain consulting, project management, or people management.
Our offer
At OMP, we offer more than just a job. We put people first and inspire you to become the best version of yourself.
International: A growing global company, worldwide career opportunities, and multicultural teams
Benefits: An attractive salary package including health insurance, 401k plan (no waiting period), life insurance, paid vacation, additional extralegal vacation days, and other competitive benefits
Flexibility: Teleworking, flexible hours, and lots of autonomy
Lifelong learning: A custom training and development track, an extensive coaching program, and on-the-job learning
Empowerment: Room for initiative and creativity and an emphasis on entrepreneurship
Innovation: Encouragement to think differently through cross-team collaboration and innovation challenges
Well-being: A caring and inspiring environment, promoting a happy and healthy lifestyle through a wide range of facilities and activities
Teamwork: Join a team that lifts you up and learn from the best
Our company
We are OMP, a leading game changer in supply chain planning solutions. The world's largest companies count on our smart software and services to optimize their supply chains.
Are you ready to join a team of more than 900 passionate, creative team players of over 50 nationalities? We work as one team from our head office in Belgium and regional offices in Brazil, China, France, Germany, India, the Netherlands, Spain, Ukraine, and the US.
We care for our people. True to our innovative spirit, we believe in growing talent and in boosting expertise. Our happy customers include Bridgestone, Johnson & Johnson, PepsiCo, Procter & Gamble, and Shell.
Want to learn more? Visit careers.omp.com/our-company.
#LI-Hybrid