Sales Engineer
Antwerp, Belgium
We are OMP, a game changer that optimizes supply chains of the world's leading companies with our very own smart software and services.

Do you enjoy exploring and developing the added value and unique benefits of a world class solution? Are you passionate about translating USPs into compelling commercial assets? And do you love to think along with our prospects to develop the optimal solution for their specific needs?

In that case, you could make a perfect Sales Engineer at OMP.
Your challenge
As a Sales Engineer, you apply your project experience and market intelligence to identify and promote our unique selling points, develop customer-specific product demos, and create engaging storylines. You use our prospect's language to build confidence at every prospecting stage and support the business development manager during the whole process.
You are responsible for:
Understanding and researching the competitive differentiators and unique selling points of our numerous industry solutions.
Developing, finetuning, and managing our unique selling points and storylines for a range of products in one or more of our key industries.
Creating appealing marketing collateral and assets, in close collaboration with the Marketing & Communications team and our Content Factory.
Running on-site and remote prospect workshops to co-define the most value adding solution.
Sharing input and feedback from prospects, customers and the market at large with the standard demo team.
Expanding the functionalities of the standard demo in coordination with the standard demo team.
Showcasing your solution knowledge at commercial conferences through networking and product demonstrations.
Translating our unique selling points and solution designs into compelling documents in response to RFx requests.
Ensuring a smooth and accurate hand over from the Commercial to the Implementation team.
Pushing the quality of our demos and internal processes, collecting and sharing customer feedback, and compiling best practice suggestions as part of our continuous improvement process.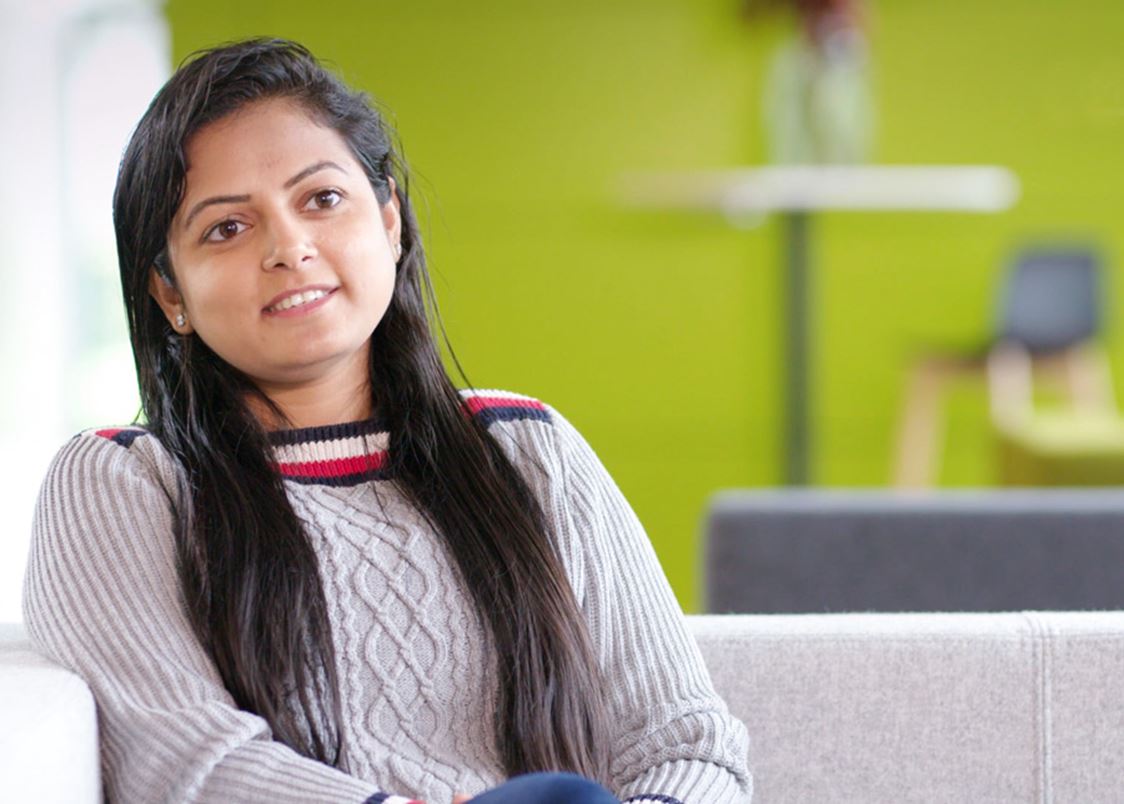 Your team
As a Sales Engineer, you'll join the Commercial team, as part of our Customer Solutions organization. The Commercial team builds and grows our customer base and commercial pipeline, from identifying and qualifying prospects to developing sustainable customer partnerships based on a thorough insight of their industries, needs and ambitions, and OMP's specific value proposition.
Your profile
We are looking for someone who meets the following qualifications:
A Bachelor's or Master's university or college degree in Operations Research, Mathematics, Programming, Supply Chain or similar.
Fluent in English.
Passion for the supply chain industry.
Proactive problem solver.
Open mindset, natural curiosity.
People-oriented attitude.
Talent for processes and organization.
Keen to take responsibility and ownership.
Excellent understanding of customer and market dynamics and requirements.
Strong communication skills in writing, presenting, demonstrating, and relationship building.
Creative thinker.
Convincing personality.
A focus on value thinking.
Mental flexibility and the readiness to go the extra mile in terms of travel, working time, and a constantly evolving work environment.
The ability to perform in an intercultural team as well as independently.
Confidence when dealing with complex customer needs and various technology use cases.
The ability to adjust quickly when speaking to prospective clients.
Bonus points if you:
2-5 years of experience in prospecting and lead generation in a results-based organization, preferably in large enterprise sales.
Experience in B2B sales, ideally in enterprise software solutions, the cloud space, the IT sector, or supply chain management.
Proficient in managing the sales pipeline using CRM systems, preferably
Salesforce CRM.
Knowledge of supply chain planning processes and challenges in one or multiple industries.
Deep understanding of OMP solutions and supply chain planning and optimization.
Knowledge of at least one language other than English.
Experience with supply chain planning solutions that are similar to OMP's solution.
Soft skills
Communicative
Ownership of project
Well organized
Problem solver
Natural curiosity
Creative thinker
Hard skills
Supply chain
Industry experience
B2B sales
Customer handling
Demo giving
Storytelling
Salesforce CRM
Language skills
Required:
A plus:
Your future
At OMP, we're eager to find your best career fit. Our talent management program supports your personal development and empowers you to build a career in line with your ambitions.

Team members who start as a sales engineer, can grow into the role of excellence consultant, delivery excellence consultant, sales development consultant, supply chain consultant, solution consultant, solution analyst, solution managers, account manager, business development manager, commercial alliances manager, or sales development manager.
Our offer
At OMP, we offer more than just a job. We put people first and inspire you to become the best version of yourself.
International: A growing global company, worldwide career opportunities, and multicultural teams
Benefits: An attractive salary package including health insurance, 401k plan (no waiting period), life insurance, paid vacation, additional extralegal vacation days, and other competitive benefits
Flexibility: Teleworking, flexible hours, and lots of autonomy
Lifelong learning: A custom training and development track, an extensive coaching program, and on-the-job learning
Empowerment: Room for initiative and creativity and an emphasis on entrepreneurship
Innovation: Encouragement to think differently through cross-team collaboration and innovation challenges
Well-being: A caring and inspiring environment, promoting a happy and healthy lifestyle through a wide range of facilities and activities
Teamwork: Join a team that lifts you up and learn from the best
Our company
We are OMP, a leading game changer in supply chain planning solutions. The world's largest companies count on our smart software and services to optimize their supply chains.
Are you ready to join a team of more than 900 passionate, creative team players of over 50 nationalities? We work as one team from our head office in Belgium and regional offices in Brazil, China, France, Germany, India, the Netherlands, Spain, Ukraine, and the US.
We care for our people. True to our innovative spirit, we believe in growing talent and in boosting expertise. Our happy customers include Bridgestone, Johnson & Johnson, PepsiCo, Procter & Gamble, and Shell.
Want to learn more? Visit careers.omp.com/our-company.
#LI-Hybrid