Software Engineer C#
Mumbai, India
We are OMP, a game changer that optimizes supply chains of the world's leading companies with our very own smart software and services.

Are you passionate about developing applications? Are you up to date with the latest features of C# and Azure Cloud? And do you enjoy looking for the most optimal solution?

If so, become a Software Engineer C# at OMP. Read on to learn more!
Your challenge
As a Software Engineer C#, your main focus is to guarantee the smooth operation of our business applications as used by a variety of teams. You are involved in the implementation of new features and error correction in existing applications using C# in an Azure Cloud context. After you have gained some more experience, you'll also participate in the analysis, design, and implementation of new functionalities, and in conceptualizing new applications.
You are responsible for:
Devising the optimal solution for specific applications in close collaboration with internal stakeholders.
Working with Azure Cloud tools including Azure Functions, Azure Logic Apps, Azure Synapse Analytics, Data Factory, Azure Databricks, Azure Data Lake, and Azure Services.
Providing training and support to colleagues from other departments when they use these applications.
Representing OMPin meetings and discussions with external partners. These technical discussions are mostly regarding the integration of our business applications and data storage with the third-party application.
Supporting the use of third-party applications, such as Salesforce and Omnitracker, within the company.
Developing web tools for reporting.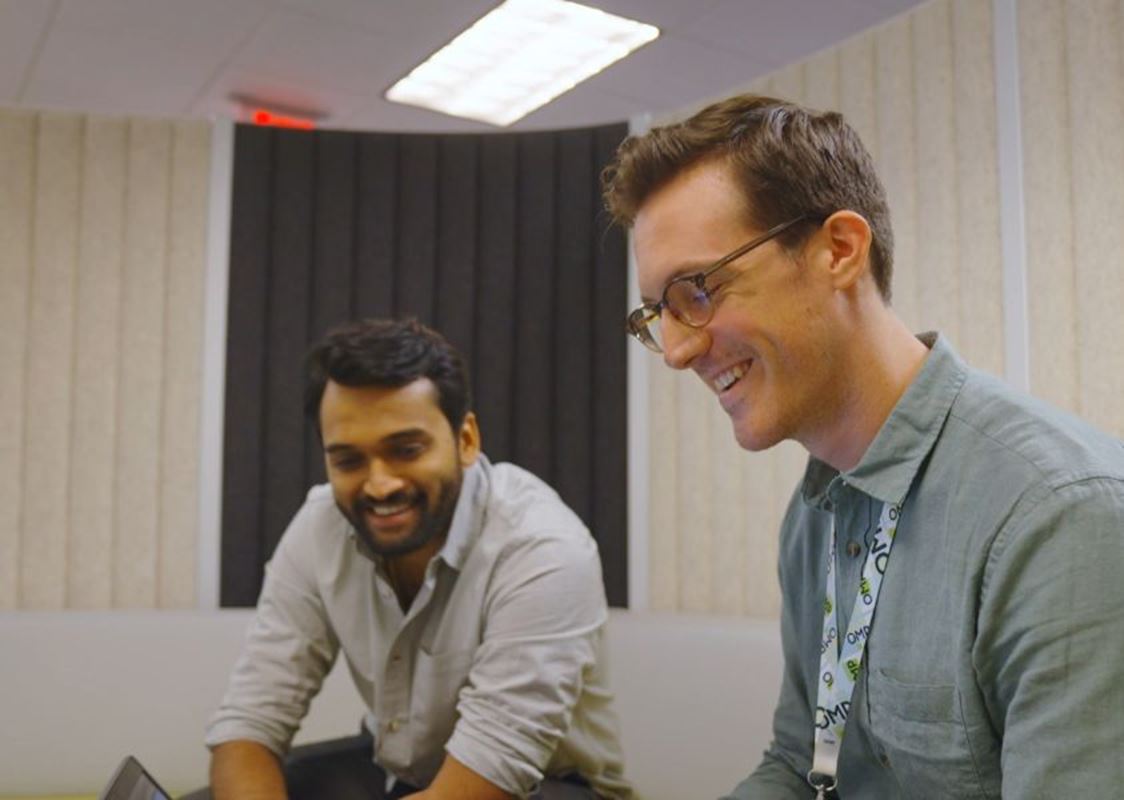 Your team
As our new Software Engineer C#, you'll be part of the Technical Services team. Technical Services equips our teams with the necessary technology, applications, and technical framework for them to do their jobs effectively and securely.
Your profile
We are looking for someone who meets the following qualifications:
A degree in computer science orelectronics engineering, or equivalent practical experience.
4+ years of professional software engineering experience.
Good knowledge of object-oriented programming.
Profound knowledge of the C# language, the ASP.Net Core framework, and Azure Cloud.
Experience with integration patterns on Microsoft Azure (Event Hub, Azure Functions, API Management, Web API Apps,…).
The ability to keep an eye on the details without losing sight of the bigger picture.
Pride in writing high-quality code.
Bonus points if you:
Experience with Visual Studio and Git.
Experience with working in remote teams.
Soft skills
Problem solving
Communication
Global teamwork
Pragmatic
Passionate
Hard skills
Object-oriented programming
C#
Azure Cloud
Design patterns
Language skills
Required:
A plus:
Your future
At OMP, we're eager to find your best career fit. Our talent management program supports your personal development and empowers you to build a career in line with your ambitions.

Many of our team members who start as Software Engineers in Business Applications grow into roles in software development or people management, or become technical experts.
Our offer
At OMP, we offer more than just a job. We put people first and inspire you to become the best version of yourself.
International: A growing global company, worldwide career opportunities, and multicultural teams
Benefits: An attractive salary package including additional extralegal vacation days, and other competitive benefits
Flexibility: Teleworking, flexible hours, and lots of autonomy
Lifelong learning: A custom training and development track, an extensive coaching program, and on-the-job learning
Empowerment: Room for initiative and creativity and an emphasis on entrepreneurship
Innovation: Encouragement to think differently through cross-team collaboration and innovation challenges
Well-being: A caring and inspiring environment, promoting a happy and healthy lifestyle through a wide range of facilities and activities
Teamwork: Join a team that lifts you up and learn from the best
Our company
We are OMP, a leading game changer in supply chain planning solutions. The world's largest companies count on our smart software and services to optimize their supply chains.
Are you ready to join a team of more than 900 passionate, creative team players of over 50 nationalities? We work as one team from our head office in Belgium and regional offices in Brazil, China, France, Germany, India, the Netherlands, Spain, Ukraine, and the US.
We care for our people. True to our innovative spirit, we believe in growing talent and in boosting expertise. Our happy customers include Bridgestone, Johnson & Johnson, PepsiCo, Procter & Gamble, and Shell.
Want to learn more? Visit careers.omp.com/our-company.
#LI-Hybrid