Technical Trainer
Belgium
We are OMP, a game changer that optimizes supply chains of the world's leading companies with our very own smart software and services.

Do you love teaching? Do you enjoy interacting with other people? And are you good at conveying technical information in a clear and attractive way? If your answer is yes, you'll love the job of Technical Trainer at OMP.
Your challenge
As a Technical Trainer, you create, maintain, and update training material both for teacher-led and blended training formats. Working with product managers and product architects, you design new material in line with upcoming product developments. As well as giving trainings, you also onboard new teachers and keep teaching staff informed about any relevant changes. You grow your deep expertise in specific areas of the supply chain planning solution, take the initiative to identify and bridge knowledge gaps, and improve our training offering.
You are responsible for:
Giving remote or classroom training to both customers and new colleagues.
Building up knowledge in one or more areas of expertise.
Keeping up with our newest product features.
Growing into an expert and company-wide point of contact within your area(s) of expertise.
Creating and updating training material and e-learnings within your area of expertise.
Defining training content, formats, and approach in close collaboration with the training team to increase the efficiency of the trainings within your scope.
Onboarding new trainers and coordinating alignment sessions with teacher teams on training formats and material updates.
Sharing best training practices with your fellow colleagues.
Helping and encouraging new trainers to improve their teaching skills and training design. This is carried out in close collaboration with our training team.
Performing assignments as a technical writer, in line with your interests and talents.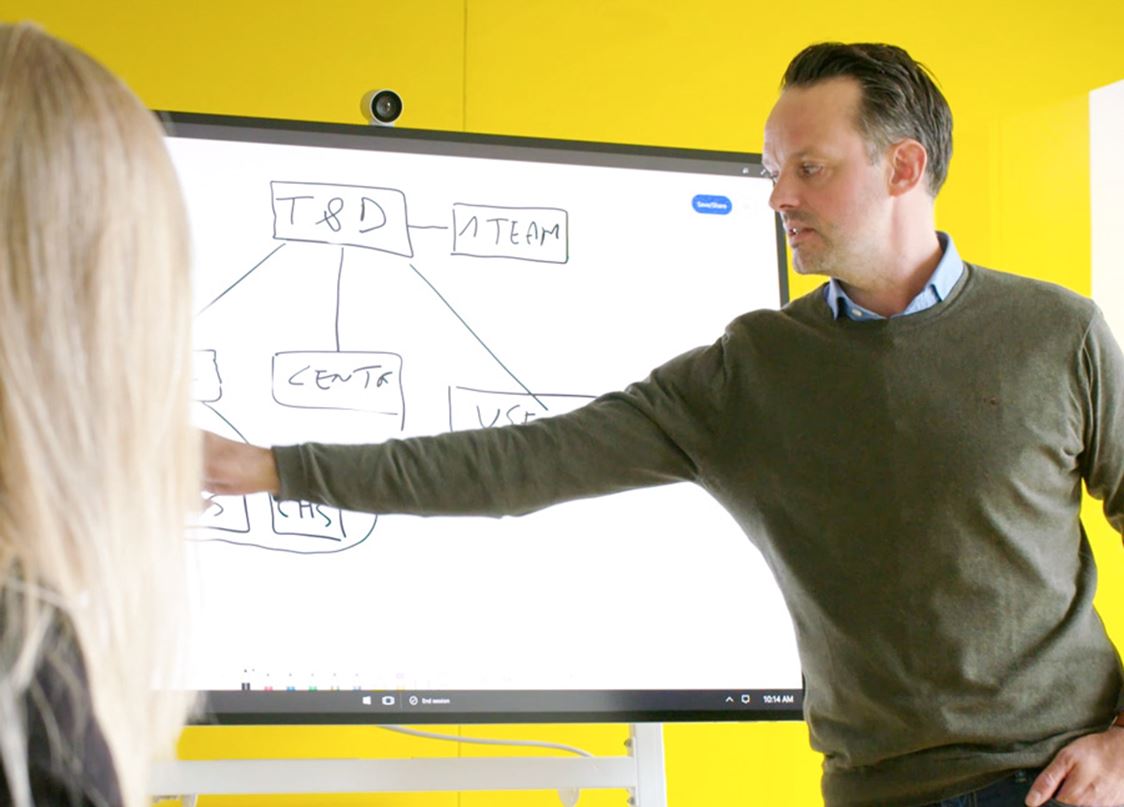 Your team
As a Technical Trainer, you'll join the Training and Documentation team, as part of our Product Development organization. Training & Documentation supports knowledge building and knowledge management both at the side of the customers and within OMP. The team creates, develops, and improves learning formats, training materials, manuals and documentation for end users and consultants to help them fully understand and use the OMP Solution.
Your profile
We are looking for someone who meets the following qualifications:
A Bachelor's or Master's in Supply Chain, (Computer) Science, Engineering, Languages, or similar. Experience can substitute for a degree.
An excellent command of English (both written and spoken).
The ability to explain complex topics in a straightforward way.
A strong affinity with IT.
An analytical mindset.
An accurate and independent way of working.
The flexibility to travel occasionally for on-site training sessions.
Bonus points if you:
Experience in teaching or technical training.
Experience with supply chain planning.
Technical experience, like programming skills.
Writing experience, especially in a technical field.
But most of all, you're a great team player and fun to work with!
Soft skills
Communicative
Team player
Passionate
Stakeholder management
Analytical thinker
Hard skills
Teaching experience
Training design
Affinity with IT
Technical writing
Language skills
Required:
A plus:
Your future
At OMP, we're eager to find your best career fit. Our talent management program supports your personal development and empowers you to build a career in line with your ambitions.

Many of our team members who start as a technical trainer grow into the role of technical writer, knowledge manager, knowledge expert, training manager, product analyst, or product expert.
Our offer
At OMP, we offer more than just a job. We put people first and inspire you to become the best version of yourself.
International: A growing global company, worldwide career opportunities, and multicultural teams
Benefits: An attractive salary package including an optional company car, a bike incentive program, additional extralegal vacation days, and other competitive benefits
Flexibility: Teleworking, flexible hours, and lots of autonomy
Lifelong learning: A custom training and development track, an extensive coaching program, and on-the-job learning
Empowerment: Room for initiative and creativity and an emphasis on entrepreneurship
Innovation: Encouragement to think differently through cross-team collaboration and innovation challenges
Well-being: A caring and inspiring environment, promoting a happy and healthy lifestyle through a wide range of facilities and activities
Teamwork: Join a team that lifts you up and learn from the best
Our company
We are OMP, a leading game changer in supply chain planning solutions. The world's largest companies count on our smart software and services to optimize their supply chains.
Are you ready to join a team of more than 1,000 passionate, creative team players of over 50 nationalities? We work as one team from our head office in Belgium and regional offices in Brazil, China, France, Germany, India, the Netherlands, Spain, Ukraine, and the US.
We care for our people. True to our innovative spirit, we believe in growing talent and in boosting expertise. Our happy customers include Bridgestone, Johnson & Johnson, PepsiCo, Procter & Gamble, and Shell.
Want to learn more? Visit careers.omp.com/our-company.
#LI-Hybrid